Click Here To View Our Puppies For Sale!
Named Top 5 HAVAPOO Breeders 2023 from We Love Doodles
Read More
Named Top 5 Breeders! (2021 & 2022) from We Love Doodles
Read More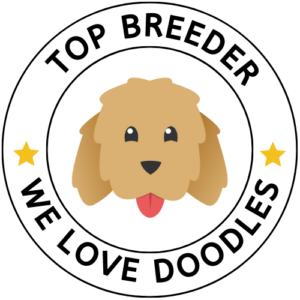 At Pride's Puppies, we offer adorable Havapoo, Havanese, Shih Poo, Shih Tzu , Maltipoo, and Toy Poodle puppies that are sure to delight your entire family.
As a family-owned and operated hobby breeder in the Grand Rapids area of Michigan, we treat every puppy with love and care, bringing them into our household as part of our family. This means that every puppy is raised in a caring family home – not a kennel – and receives treats, playtime and cuddles on a daily basis. Everyone in our family plays with the puppies – especially the grandkids – so you can trust that they will get along with you, your family and your children!
Because we take the utmost care to socialize our puppies, your Havapoo, Havanese, Shih Tzu, Shipoo Maltipoo or Toy Poodle puppy will be ready to join your family from the moment of adoption. We also are meticulous with our breeding practice, which means that all puppies from Pride Puppies are AKC or CKC certified.
View Video below of one of our past puppies